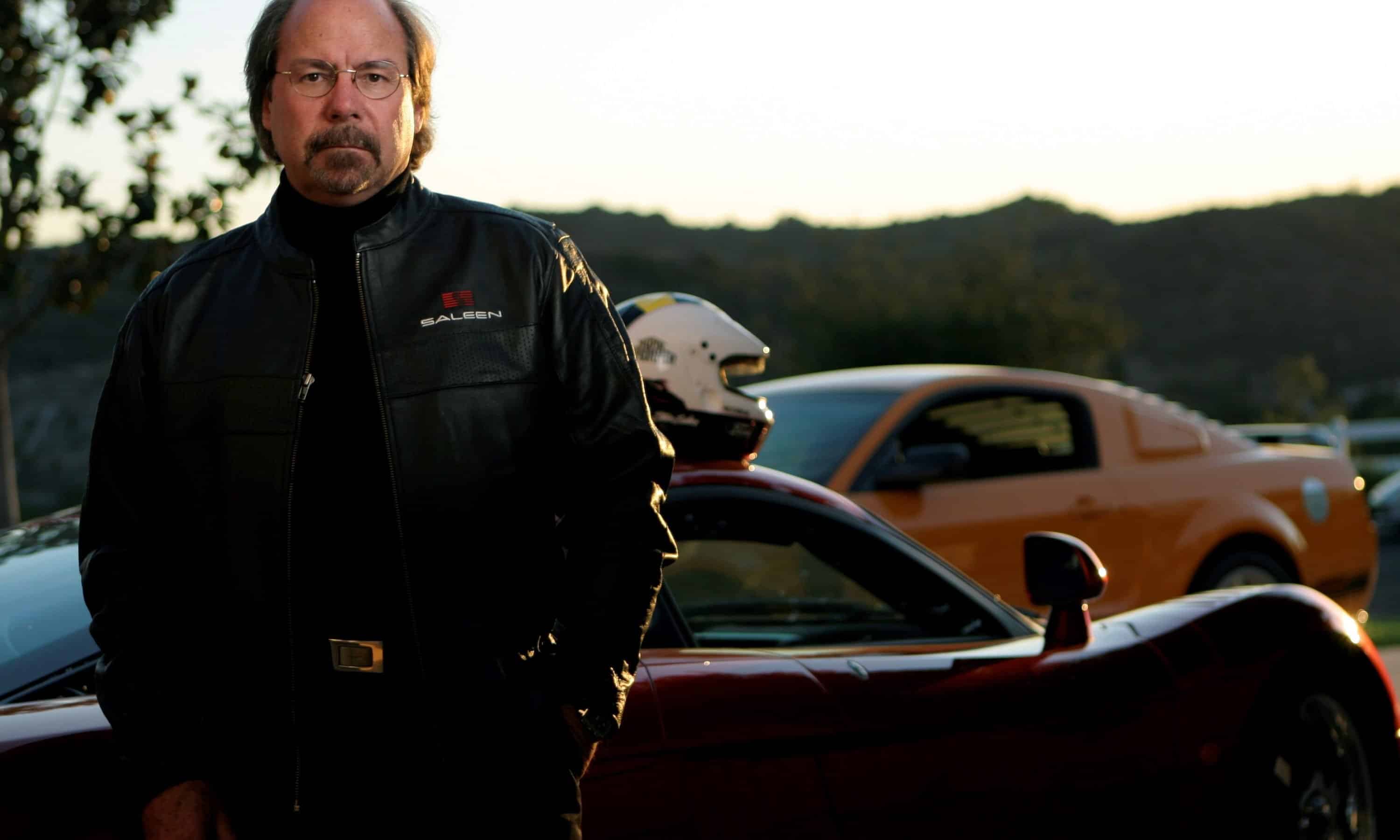 S
tephen M. Saleen, is the founder and CEO of Saleen Automotive.  This automotive visionary founded Saleen in 1984 with a purposeful goal of bringing race-proven performance to the street.  Mr. Saleen is considered one of the most successful and well-known automotive legends in the country.  He was born and raised in Southern California which has been the home of the "Car" culture for decades.  He is an accomplished racer, winning his first race in a Shelby Mustang in 1973, then graduating to open wheel Formula Atlantic cars and winning the Pacific Coast Championship. His open wheeled racing culminated with him behind the wheel of an Indy car.
Mr. Saleen's entrepreneurial business plan laid the groundwork for an entire new industry of design, engineering, manufacturing, and sales of high-performance vehicles that were race-proven and marketed for sales through showrooms nationwide. This included very successful racing programs featuring himself as a lead driver in vehicles of his design that went on to win numerous national championships, including the '87 World Challenge and '92 SCCA Truck Championship. His approach to tie in the marketing with vendors created a never before seen collaboration of race proven parts that were subsequently used for the street cars.
Mr. Saleen is recognized worldwide for his expertise in specialized vehicle manufacturing, vehicle certification processes, and mass customization – creating unique products in an efficient mass – production manner. In 2002, this caught the eye of Ford Motor Company's executives, who awarded Mr. Saleen with a contract for engineering, developing, and assembling the legendary Ford GT(40).  From humble beginnings to an expansive network of multiple manufacturing plants and distributions centers in North America, Mr. Saleen has dominated the automotive landscape with his respected brand. Saleen Mustangs, Sportrucks, Saleen SSC, Saleen S351 and S281 led the way for the truly innovative and world class "Great American Supercar", the Saleen S7, which is the most successful supercar to date, having won races at virtually every major racetrack in the world, including Daytona (US), 24 Hours of LeMans (France), Silverstone (England), Monza (Italy), and Nurburgring (Germany).
Other significant accomplishments include the paint and sub-assembly of the Dodge Viper, supercharged Harley Davidson Ford F150 and the construction of the first "running' Camaro for its introduction in the movie "Transformer."  Numerous Hollywood films have featured Saleen vehicles, including "Fast and Furious," "Bruce Almighty," "Transformers" (as the Decepticon "Barricade") and "Ironman."  Mr. Saleen has recently upped the game in the automotive world with the introduction of the Saleen 1, the mid-engine sports car with supercar credentials. As the "History Channel" program pointed out, Steve Saleen is part of a trio of "legendary" performance car builders alongside Enzo Ferrari and Ferdinand Porsche.
Mr. Saleen graduated from the University of Southern California with a degree in business. Steve resides in Southern California with his wife Liz, three children, and seven grandchildren.